By: Tim Riset Yuris Muda Indonesia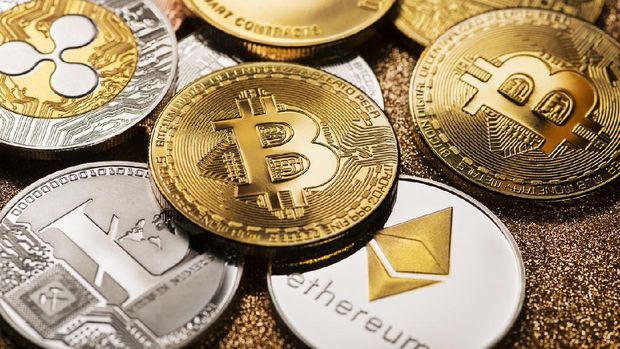 Get to know Bitcoin
Bitcoin is present as an online payment tool that uses an open-source user-to-user (peer-to-peer) payment network. Bitcoin is not in the form of a physical currency issued by a bank nor is it the currency of a country.
Bitcoin is the first digital currency in the world to use the concept of Cryptocurrency (cryptographic currency) which is a digital asset designed as an exchange intermediary using cryptographic techniques to secure transactions and control the administration of the currency unit which is very possible to continue to grow in the future. In concept, the currency is identical with the terms of a legal medium of exchange, which is unique, not easily damaged, and mutually agreed upon between Bitcoin users themselves.
In the explanation of Article 34 letter a of Bank Indonesia Regulation (PBI) Number 18/40/PBI/2016 Year 2016 concerning the Implementation of Payment Transaction Processing, it is explained that what is meant by virtual currency is digital money issued by parties other than the monetary authority obtained by mining, purchase, or transfer of rewards, including Bitcoin, BlackCoin, Dash, Dogecoin, Litecoin, Namecoin, Nxt, Peercoin, Primecoin, Ripple, and Ven. Not included in the definition of virtual currency is electronic money.
Bitcoin Cannot Be Used as a Payment Tool
In accordance with the 1945 Law, there is only rupiah as currency in Indonesia, so all payment instruments, whether in the form of coins, paper money, and digital money, must use rupiah.
To be used in payment transactions, Bitcoin must be recognized as legal tender in Indonesia. Based on Article 1 number 2 of Law Number 7 of 2011 concerning Currency (Currency Law), money is a legal tender.
Meanwhile, Article 1 number 1 of the Currency Law defines "Currency" as money issued by the Unitary State of the Republic of Indonesia. As we all know, the official currency issued by the Government is Rupiah. Bitcoin is not an official currency in Indonesia.
Meanwhile, the payment instrument that can be used in Indonesia is the currency officially issued by the Government, namely Rupiah. Because Bitcoin is not issued by the Government, Bitcoin cannot be used as a legal tender in Indonesia. This is reinforced by Article 21 paragraph (1) of the Currency Law, that Rupiah must be used in:
Every transaction that has a payment purpose;
Settlement of other obligations that must be met with money; and/or
Other financial transactions.
conducted in the Territory of the Unitary State of the Republic of Indonesia.
Legal Consequences Regarding the Use of Bitcoin as a Payment Instrument in Indonesia.
In carrying out legal payment transactions in the national scope and in order to ensure legal protection and legal certainty, Bank Indonesia as the Central Bank has the authority to regulate or make and issue regulations which are the implementers of the Act so that Bank Indonesia is allowed to impose administrative sanctions, administrative sanctions is one of the legal consequences arising from Bitcoin transactions as a means of payment in Indonesia. Bank Indonesia in Act Number 3 of 2004 concerning Amendments to Law of the Republic of Indonesia Number 23 of 1999 concerning Bank Indonesia, has an important role in regulating and maintaining the smooth running of the payment system. One of the powers of Bank Indonesia is to determine payment instruments that can be used by the public, including electronic payment instruments.
The prohibition regarding the use of Bitcoin has been issued by Bank Indonesia, one of which is in the form of a statement to ensure legal certainty from the use of Bitcoin as a means of payment that Bitcoin or other virtual currencies cannot be called a currency or legal tender in Indonesia and all risks will be borne related to the ownership or use of Bitcoin by the owner or user of Bitcoin and other Virtual Currency, the statement was conveyed through a press release No:16/6/DKom 2014
With due observance of Act Number 23 of 1999 concerning Bank Indonesia which has been enacted with Act Number 6 of 2009 concerning Bank Indonesia and Act Number 7 of 2011 concerning Currency, with this statement, Bank Indonesia does not participate in guaranteeing legal protection against the use of bitcoin. as a means of payment in Indonesia.
This statement is reinforced by Bank Indonesia Regulation Number 17/3/PBI/2015 concerning the Obligation to Use Rupiah which stipulates that the rupiah currency must be used for all financial transactions, both cash and non-cash transactions in Indonesia, if the payment instrument used does not use currency. rupiah can be subject to sanctions.
Bitcoin Can Be Used as an Investment Commodity
Unlike the case with BI, Bitcoin is legalized by the Ministry of Trade through the Commodity Futures Trading Supervisory Agency (CoFTRA). Bitcoin, or digital currency in general, is a type of commodity that can be traded on the Futures Exchange. This is stipulated in Article 1 of the Regulation of the Commodity Futures Trading Supervisory Agency Number 3 of 2019 concerning Commodities That Can Be Subjected to Futures Contracts, Sharia Derivative Contracts, and/or Other Derivative Contracts Traded on the Futures Exchange.
Based on Article 3 of the Regulation of the Commodity Futures Trading Supervisory Agency Number 5 of 2019 concerning Technical Provisions for the Implementation of the Physical Market of Crypto Assets on the Futures Exchange, Bitcoins that can be traded on the Futures Exchange must: Based on distributed ledger technology; In the form of utility crypto assets or asset-backed crypto assets (Crypto Backed Assets); Market capitalization value (market cap) is ranked in the top 500 (five hundred) major Crypto Assets market capitalization (coinmarketcap) for utility Crypto Assets; Enter the world's largest Crypto Asset exchange transaction; Has economic benefits; and a risk assessment has been carried out. Although it can be traded as a commodity on the Futures Exchange, according to the legal aspect, Bitcoin still cannot be used as a means of payment.
Source:
Willy Wong, 2014, Bitcoin: Panduan Praktis Memahami, Menambang dan Mendapatkan Bitcoin, Indraprasta Media, Semarang, h. 1.
C.S.T. Kansil, 2013, Pokok – Pokok Pengetahuan Hukum Dagang Indonesia, Sinar Grafika, Jakarta, h. 352.